FIRST Bucharest Technical Colloquium
Eastern Europe 2017 FIRST TC
Bucharest (ROU), 16-19 October 2017
Registration will be open soon.
The third-annual FIRST Technical Colloquium hosted in Bucharest, Romania is expanding this year to include incident response teams and cyber security practitioners from greater Eastern Europe. Like all FIRST events, this TC provides a discussion forum for member teams and invited guests to share information about cyber incident response, handling techniques, tools, tactics, and other issues that specifically affect this region of the world. Talks will be technical in nature and will related in some fashion to the discipline of cybersecurity and the mitigation of cyber threats.
For those who are new in FIRST, or have never attended a TC, this colloquium provides two days of training followed by two days of plenary sessions on topics of interest to those that respond to cyber threats and related incidents. FIRST colloquia are typically hosted by members and are being organized in a regional basis - the current regions being Latin-America, North-America, Europe and Asia-Pacific. For each region, the goal is to organize one TC per year, either standing on its own, or jointly with regional CSIRT initiatives.
This event is co-organized by the Agency ARNIEC/RoEduNet and SecureWorks. The training will be held in SecureWorks' corporate offices and the plenary sessions will be held on the Polytechnic University of Bucharest premises.
Schedule
16-17 October 2017 – Training (TBA)
18-19 October 2017 – Technical Colloquium
Notes
There is no cost to attend the TC
Coffee, tea, and lunch will be provided by the host
Guest wireless access and AC power will be provided to attendees
Wireless registration instructions will be provided onsite.
Registration is open to members and non-members.
Direct (add) questions to bucharest-tc@first.org.
Location
Training will be held at SecureWorks' Corporate offices in Bucharest.
4A Timisoara Boulevard
Afi Park 4&5, 5th Floor
Bucharest, District 6,
Romania 061344
The Technical Colloquium will be held at the Polytechnic University of Bucharest:
Splaiul Independentei, No. 313
Bucharest, Romania 060042
Phone: +40 21 402 9100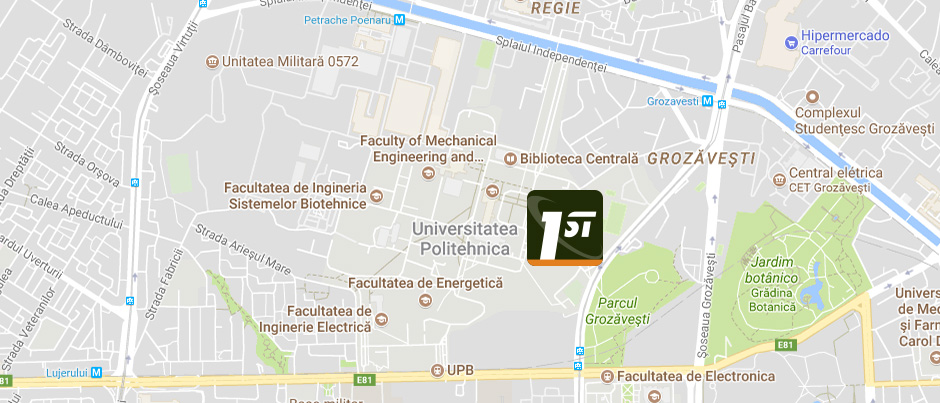 Map provided by Google. Click on map to see it on Google Maps