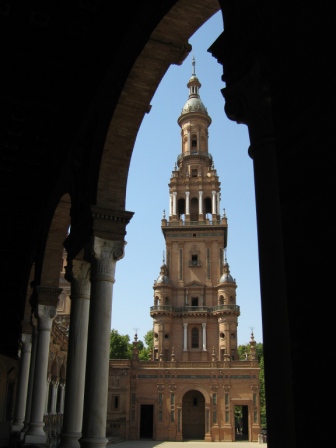 Traveling to Seville
Visas & Letters of Invitation
If you need to apply for a visa, please do so well in advance of your journey. More information on who requires a visa and its requirements can be found at Learn 4 good
Conference participants requiring a letter of invitation in order to attend the conference should contact the Conference Registration Office, first-2007@first.org. Please include your full name, complete mailing address, telephone number, fax number, and e-mail address.
Please note that this procedure aims to assist participants who need to obtain a visa or permission to attend the conference and is not an official invitation covering fees or other expenses. A letter of invitation does not imply any financial support from the conference.
Airport Information
Jerez De La Frontera La Parra Airport
The best option is to pick a taxi to Jerez de la frontera railwat station and then get a train to Seville and again another Taxi from the Train station to the hotel.
Taxi from Jerez Airport (XRY) to Jerez City: www.aena.es/csee/
Train from Jerez to Seville, it's about 1 hour trip, the train information page is at: horarios.renfe.es/hir/ingles.html, some notes about the trains.
Andalucia Express, it's a regional train, you must buy the ticket directly in the train station, there is only one class (tourist), and the price is 7 euros.
Alataria, you can buy the ticket using the web interface (see the instructions of Don Stirkvoork about how to buy a ticket for the AVE train, as i's almost the same. This train has first and tourist class (26/17 euros), plus some taxes.

There is almost a train every hour from 6:30 AM to 21:PM, so it easy to get one the trains.




Airport Transfers

Tourism at Sevilla




Important information

During the conference, the local timezone (at DST) is: GMT+0200. More information on the time and weather are available at: Time and date.com, Weather Underground.
Dressing: lightweight summer clothing is a must in Seville. It is one of the hottest cities in Spain.
Tipping: in restaurants, service charge is usually included in the price but people often leave tips as well. 10- 15% is the average.
Euro (€) is the current currency in Spain. More information on exchange rates can be found at XE.com.
Electricity in Spain is often used with round pin attachment plug, voltage is 220V /50Hz.