About Boston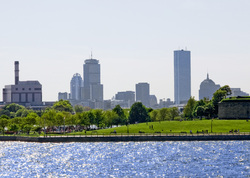 Founded in 1630, Boston is one of America's oldest cities and the state capital of Massachusetts. Nicknamed the "Cradle of Modern America," Boston has been the epicenter for social and political change and has played a critical role in the formation of the United States. Visitors will be surrounded by the rich culture and historical sites every which way they turn – from the remnants of the British Monarchy all the way to Fenway Park, home of the Boston Red Sox.
Boston is a thriving metropolis of more than 625,000 residents; home to over a 100 universities/colleges; and a center point of research and innovation in industry. Boston is also home to the oldest Major League Baseball stadium. Built in 1912, Fenway Park, home ballpark to the Boston Red Sox is a site and sport for visitors to experience. This is a charming city on the Massachusetts Bay with incredible museums and historical sites, opportunities to dine on the freshest seafood, and inviting shops and entertainment.
Participants of the 26th Annual FIRST Conference will find Boston to be an exhilarating and enlightening experience. This city is visited by over 12 million tourists each year. Public Transportation is ample - taxis, mass transit, "T" subway and Commuter Rail are all available methods.
Some city fun facts...
In 1897, Boston built the first subway ever in the U.S
The present-day population of Boston consists of 250,000 college students and 600,000 non-students.
The Ted Williams Tunnel runs some 90 feet below the earth's surface, making it the deepest in North America.
Boston's deep harbor and advantageous geographic position helped it to become the busiest port in the Massachusetts Bay Colony.
Harvard was founded in 1636 and was the first college established in North America.
13% of Bostonians walk to work. This is the highest percentage of any major city in the U.S.
The city was first named Trimontaine. It was renamed after Boston, Lincolnshire, England.
Boston was home to the first library on the North American continent, built in 1657.
Boston features the first-ever subway in America. The Tremont Street Subway was built in 1897.

Additional Resources