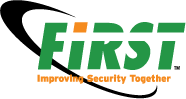 The FIRST program committee solicits original contributions for this conference, which are broadly based on the theme of Aftermath: Crafts and Lessons of Incident Recovery.
All submissions must reflect original work and must adequately document any overlap with previously published or simultaneously submitted presentations or papers from any of the authors. If authors have any doubts regarding whether such overlap exists, they should contact the program chairs prior to submission.
Presentations will be scheduled as part of the Main Conference.
Timeslots are available in two lengths:
30 Minutes, which includes 10 minutes question period
60 minutes, which includes 10 minutes question period
The Program Committee is also looking for proposals that will deliver specialist technical presentations, where presentations may last for up to three hours and which are aimed at a smaller more technical audience. These presentations are intended to include live demos and involve their audiences in active participation.
It is important that your presentation be:
You should not present with the aim of gaining the audience's interest in any commercial application or product, in other words:
NO MARKETING PRESENTATIONS.
All submission must be in English in MS Office, OpenOffice or PDF format.
Process of Selection
All submissions will be handled electronically though the Presentation Management Site.
The program committee will evaluate all submissions based on quality and relevance. All accepted submissions are held in confidence for publication until after the conference.
Submissions received after the deadline (see "Important Dates" below) will not be considered. Where employer, client, or government authorization is needed, it is the responsibility of the author(s) to obtain such authorization prior to submitting the final materials.
Accepted speaker submission shall be presented by their author(s). After the conference the presentations will be published on the FIRST website.
Copyright
FIRST requires a non-exclusive copyright license for all the speaker presentations delivered at the conference. This includes distribution on the FIRST website.
Speakers Privileges
A discount off the conference fee(s) will be offered for each accepted presentation or Hands on Class delivered.
Important Dates
| | |
| --- | --- |
| Submission Deadline: | November 1st, 2008 |
| Notification of Acceptance: | January 15th, 2009 |
| Final Submission: | April 30th, 2009 |
Proposal Submission
The form for submissions is available at: https://cfp.first.org/?/presenter.
Questions?
If you have any questions about the conference submission process or require more information, please send your query to
first-2009chair@first.org.