Hotel Information
Shangri-La Hotel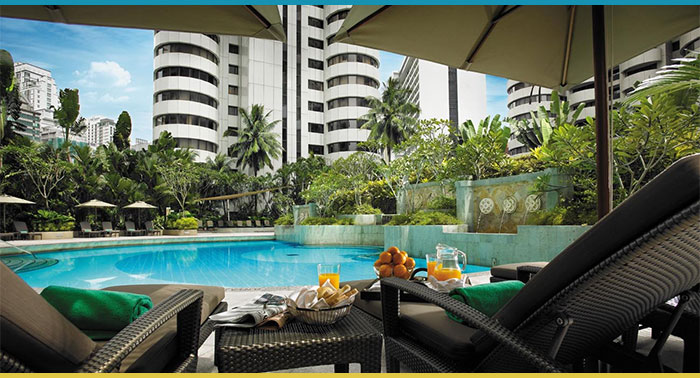 Kuala Lumpur, affectionately known as KL, is an amazing cultural melting pot. In KL you can wander through communities of Chinese, Malays, South Indians, East Malaysian ethnic groups, Thais, Indonesians, Sikhs and a huge community of expats. Each community offering its own festivals, food, music, art and fashion while influencing each other's cultures. The resulting kaleidoscope of cultures, costumes and cuisines is nothing short of a whirlwind for the senses - more intense here than anywhere else in the country.
A block of sleeping rooms at the Shangri-La Hotel Kuala Lumpur is being held for conference attendees at a discounted rate:
Executive Room RM 580.00 Single / RM 630.00 Double
Horizon Room RM 780.00 Single / RM 840.00 Double
Premier Suite RM 1,500.00 Single / RM 1,500.00 Double
In-room wifi and an international buffet breakfast is included in the room rate. The above rates are quoted per room, per night, and exclusive of service and tax. Pre and post nights may be reserved at the group rate based on availability. To receive the standard discount rate, you must make your reservation by June 6, 2018. Reservation requests received after June 6, 2018 will be accepted on a space and rate availability basis.
All reservations must be made using the direct hotel link from the conference website.
Shangri-La Hotel Kuala Lumpur
11 Jalan Sultan Ismail
50250 Wilayah Persekutuan
Kuala Lumpur, Malaysia