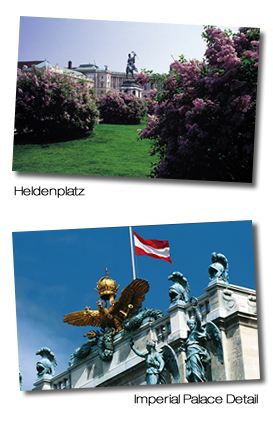 Located in the heart of Europe and described as Europe's cultural capital, Vienna is truly a unique, vibrant and historical city.
Vienna is the capital and largest city in Austria with just under 2 million inhabitants and can trace its history back over a span of 2000 years. Rich in art, music and architecture, the city of Vienna holds a prominent place in the history of Western civilization. In 2001, the historic city centre was designated a UNESCO World Heritage Site.
Vienna has long established itself as a prime international conference location and ranks among one of the top destinations in the world. International conferences and meetings play an important part in Vienna's tourist industry. The Vienna International Airport sees almost 18 million passengers go through its gates each year.
Vienna regularly ranks in the top segment of cities in international quality of life surveys and is a model "Green" city. The 2009 Mercer Study chose Vienna as the world's number one most livable city. Just under half of the metropolitan area is made up of green spaces—280 imperial parks and gardens enrich the cityscape.