33rd Annual FIRST Conference
•
Virtual Event
Booth Sponsor: OASIS OPEN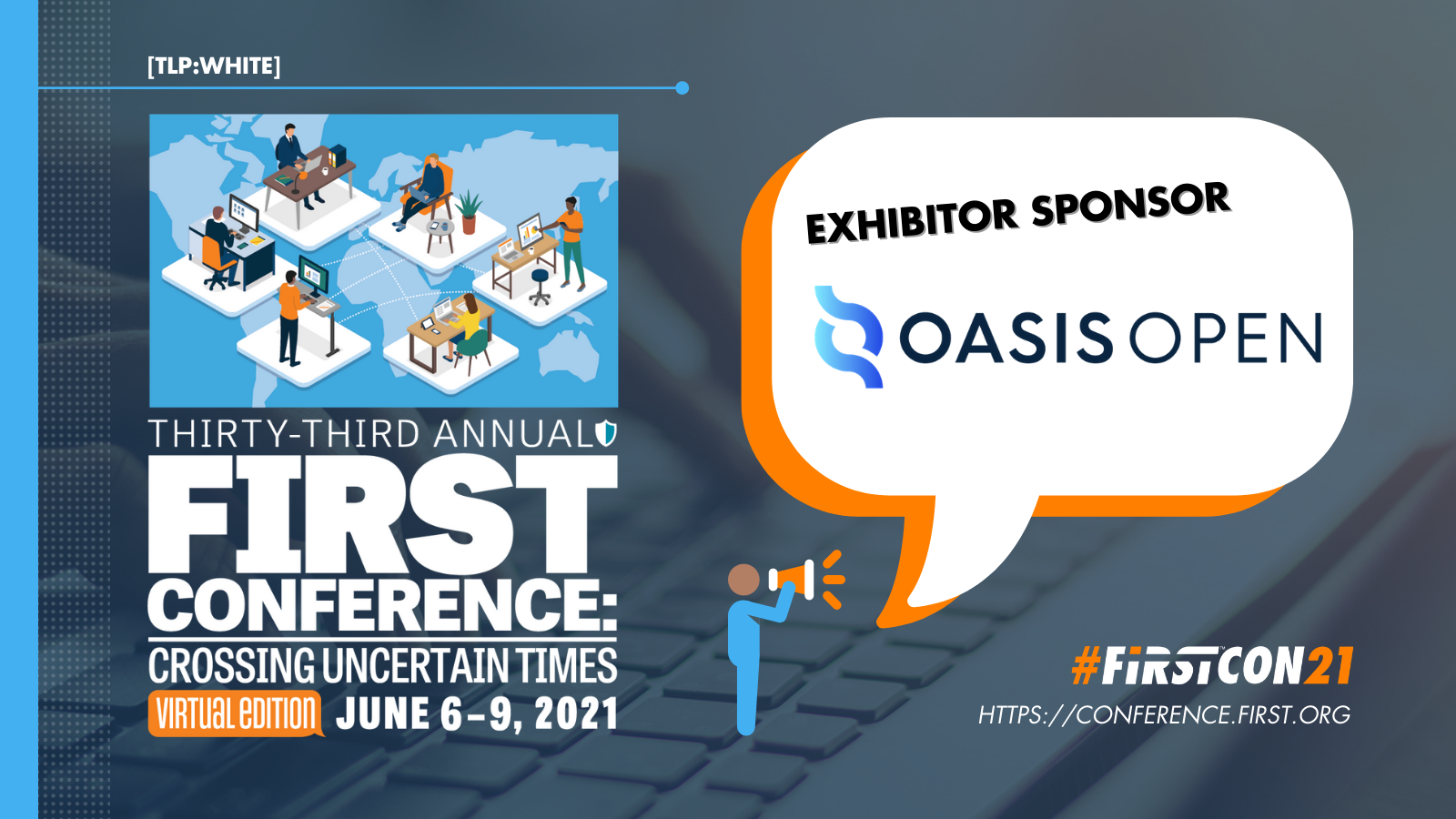 Company Description
OASIS Open advances open source and standards projects. Home to STIX, TAXII, OpenC2, SAML, playbooks, and Open Cybersecurity Alliance. Members from 100+ countries.
Schedule an Appointment
Marketing Collateral & Videos
Borderless Cyber Virtual Conference: 23-24 June 2021 (PDF)
OASIS Open and The National Council of ISACs team up to bring you a two-day virtual cybersecurity program focused on interoperability strategies to help mitigate threats to one of our most critical global areas —Supply Chains.The event will include a diverse hand-picked group of global cybersecurity experts that will share their views on the right combination of measures needed to ensure your cybersecurity strategy confidence reaches that next level.
Additional Links