33rd Annual FIRST Conference
•
Virtual Event
About WorkAdventure
Introduction: What is WorkAdventure?
Replicating the experience of in-person networking has been relatively unsuccessful for most event organizers—FIRST is no exception. As a global membership, networking has always been at the heart of FIRST events, especially during the annual conference. While we hope to see our in-person events thriving again soon, the pandemic has driven the organization to continuously try new and effective opportunities to engage our community virtually.
This June, the FIRST conference is excited to employ a 2D social networking platform called WorkAdventure.
The FIRSTCON21 WorkAdventure map is currently under construction, so in the meantime you can check out how the Forum PHP utilized their WorkAdventure instance (video is in French):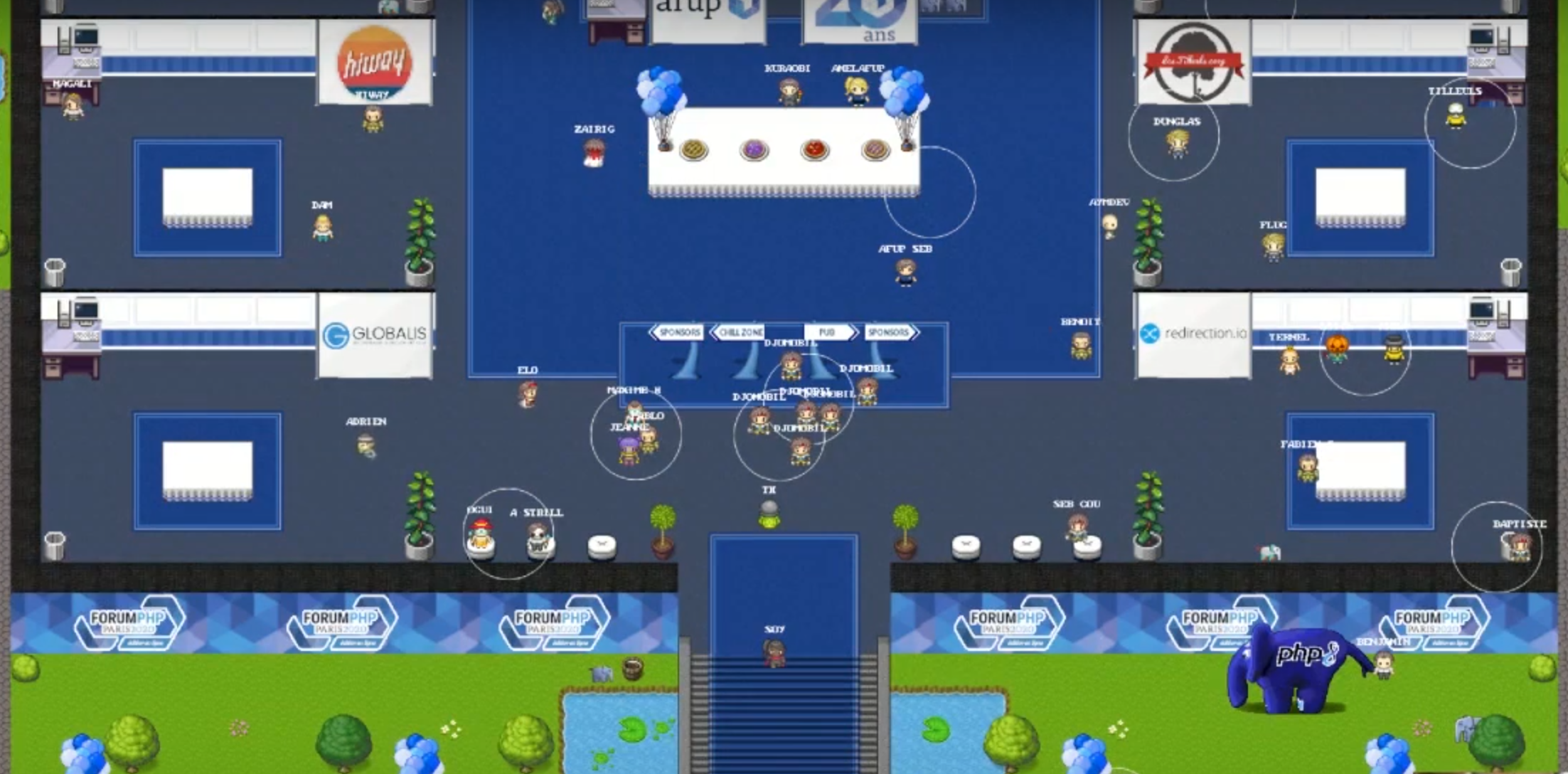 WorkAdventure will offer our conference attendees the closest experience currently possible to that of a physical event. Attendees will be able to enter the official conference venue and in real-time, explore the exhibitor hall, take part in speaker question and answer sessions, talk to fellow attendees and visit other amusing locations on the map such as a park, pub, and arcade. The annual conference Capture the Flag competition will also be taking place exclusively in WorkAdventure.
What Do I Need – Technical Requirements?
Supported browsers include Google Chrome, Firefox, Safari, and Microsoft Edge.
WorkAdventure is not compatible with mobile browsers.
A camera and microphone are ideal, but not required to interact in the simulation. Access to FIRST's WorkAdventure space will be restricted to those registered. Access information will be provided one week prior to the event kick-off. This email will also include a sponsor live chat schedule and a PDF map for perusal. WorkAdventure is GDPR and CCPA compliant.
How do I Access the Platform?
FIRST event organizers will provide in email containing the access URL and general guidelines to those that have submitted their registration. Please expect this email roughly one-week prior to the start of the conference.
Live Times? Open Times? The FIRSTCON21 WorkAdventure map will open to attendees starting on Sunday, June 6 and will be available 24 hours daily, through Wednesday, June 9. Please keep in mind that our live and promoted event times can be found on the agenda.
How Do I Network with Other Attendees?
Just as you would during an in-person gathering, find a person or group, walk-up and join their bubble.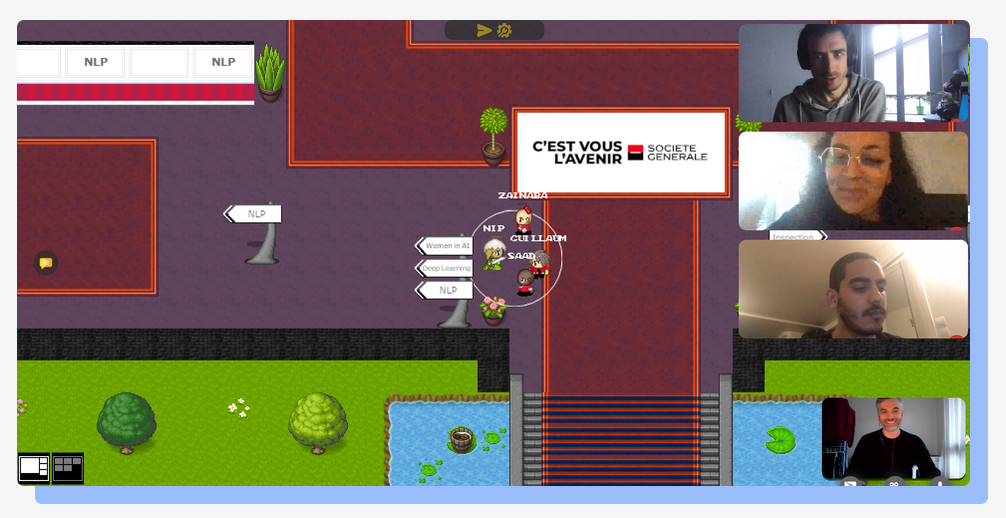 How Do I Visit with Sponsors?
Our sponsors will be live at their virtual booths during the conference (view WorkAdventure schedule here). After you have logged in, simply walk up to a sponsor representative (you will be able to see their avatar with their Name and Sponsor Company) and introduce yourself. We will supply participants with a FIRSTCON21 WorkAdventure scavenger hunt card – if you speak with all the sponsors and find other hidden item codes around the map, you will receive an official conference t-shirt and stickers in the mail! See more detail on the scavenger hunt below.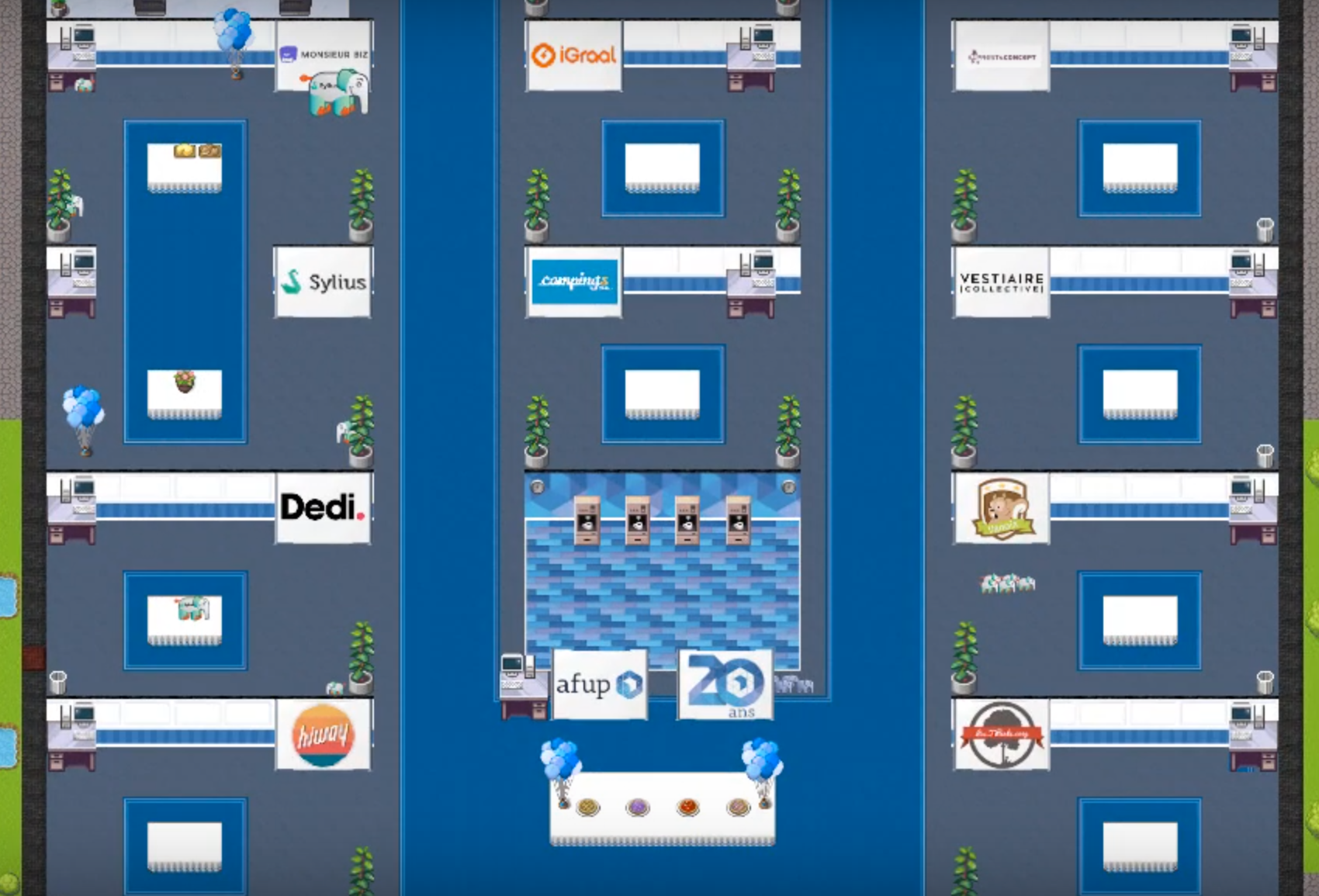 What is the FIRSTCON21 WorkAdventure Scavenger Hunt?
As added fun, an optional WorkAdventure Scavenger Hunt will be taking place within the platform. With prizes to win (a coveted FIRSTCON21 t-shirt and stickers) we encourage everyone to get involved in this playful pursuit. You will receive a scavenger hunt score card by email that will outline the path to triumph! Speaking to sponsors and finding special items around the map will reveal code words needed to fill out your scorecard. Submit your card at the end of the conference and the Events Team will deem whether you have found enough items to score the swag box! More details to be included in the pre-con email.
We hope you plan to participate and network with our global community!
Register for Social Access Today