SAVE THE DATE
34th Annual FIRST Conference
Neart Le Chéile: Strength Together | June 26-July 1, 2022
The Convention Centre Dublin, Ireland
Conference Overview
The Forum of Incident Response and Security Teams (FIRST) is an international not-for-profit organization bringing together a variety of security and incident response teams. FIRST is comprised of over 590 member teams from over 95 countries representing government agencies, academia, commercial enterprises, and financial corporations.
The FIRST annual conference promotes worldwide coordination and cooperation among computer security and incident response teams (CSIRTs). The conference provides a forum for sharing goals, ideas, and information on how to improve computer security on a global scale. This year's annual conference is scheduled to take place in-person, June 26 through July 1, 2022 at the Convention Centre Dublin, in Dublin, Ireland.
Important Dates
Subject to change. Last Updated August 5, 2021.
Please continue to check this webpage for updates. Full conference details and hotel booking information will be made available towards the end of September 2021.
If you have a question on any of the information found on this webpage, please contact the FIRST Events Office via email at events@first.org for assistance.
Program Committee Volunteers
August 5-26, 2021 | Call for Program Committee Volunteers Open
September 8 , 2021 | Program Committee Volunteer Acceptance Notifications
Call for Sponsors
October 2021 | Call for Sponsors Open
Call for Speakers
November 4, 2021 | Call for Speakers Open
December 9, 2021 | Call for Speakers Close
February 7-18, 2022 | Acceptance Notifications
February 28, 2022 | Confirmation of Acceptance Due
Conference Registration
Early November 2021 | Attendee Registration Open
Program Committee Volunteer Submission and Expectations
We are currently accepting volunteers for the 2022 Program Committee. If you wish to be considered, please complete the following online form using the button below. Please ensure you review the expectations documented below.
Program Committee Volunteer Submission Form Closes August 26, 2021 @ 15:00 GMT.
Term Duration: September 2021-June 2022
Committee Seats: 20
Meeting Commitments: The following final dates are subject to change. Individual time zones will be considered during final scheduling to ensure maximum participation. Virtual meetings will be recorded for those that ultimately are unable to participate. Please plan to commit at least one hour per call:
Week of September 13 – Introductory Meeting and CFS Preparation Discussion
Week of October 4 – CFS Draft Review and Discussion
Week of November 8 – General PC Meeting and Discussion of Review Process
Week of December 20 – Submission Review and Assignments; Q&A Before Winter Break
Week of January 10 – Submission Review Discussion
Pending Week of January 24 – In-person and Call-in Meeting for Submission Voting and Prepare Conference Agenda
General Responsibilities & Expectations Include:
Comfortable communicating in English in both written and oral communications
Active participation in discussion on both the mailing list and Slack channel
Assist with soliciting of submissions through industry networks
Reviewing and grading presentations submitted via the CFS tool
Overall content/theme review
Program committee members do not receive a discount on conference registration fees.
About Our 2022 Program Chair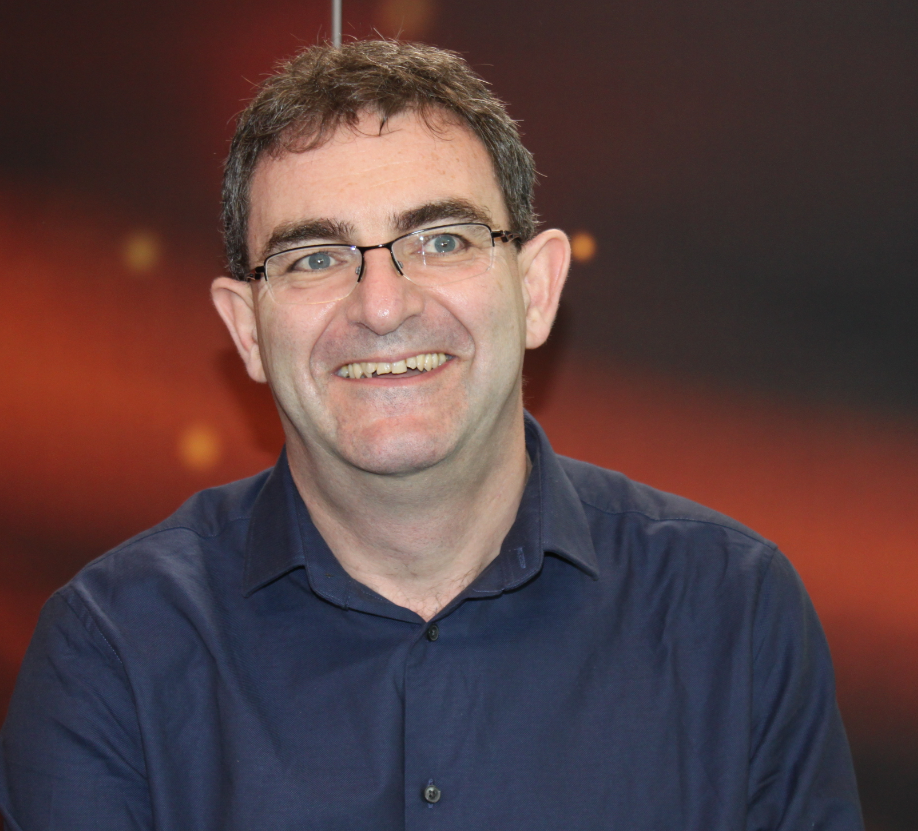 Brian Honan CEO of BH Consulting, a world leading consulting firm in the areas of cybersecurity and data protection, and he is a recognised internationally as an expert on cybersecurity. He has acted as a special advisor to Europol's Cybercrime Centre (EC3), he is founder and head of IRISSCERT which is Ireland's first CERT, and sits on the advisory board for several innovative security companies. Brian is the author of several books and regularly contributes to various publications. For his contribution to the cybersecurity industry Brian was inducted into the Infosecurity Hall of Fame and has also been awarded the "SC Magazine Information Security Person of the Year.