34th Annual FIRST Conference | Neart Le Chéile - Strength Together
Speaker Resources
Please reference your checklist email for full details.
Downloads
Speaker Web Banners
Images are 300dpi and PNG, right-click to save.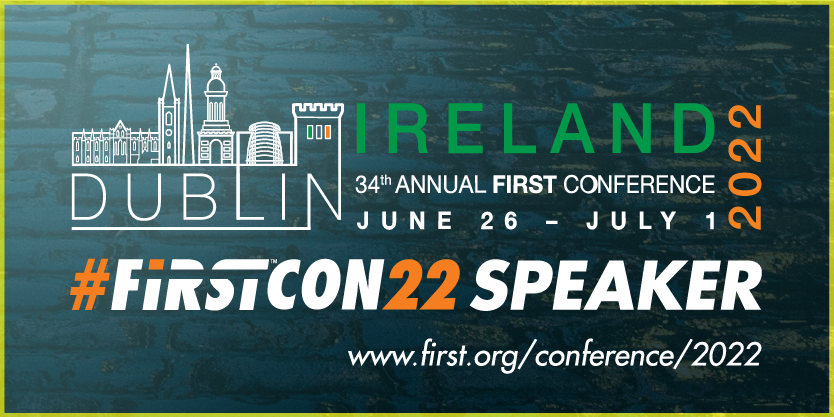 Important Presentation Dates
Provide any AV and/or Workshop Requirements: April 28, 2022
Draft Presentation or Talking Point Outline Due for Review: April 20, 2022
Final Presentations Due for Review: May 25, 2022
Provide Final Presentations for Review: June 15, 2022
Speaker Ready Room at Conference
There will be a speaker ready room located at the Convention Centre Dublin. If you have any modified presentation slides that need to be loaded last minute, please be sure to check-in with a team member to ensure the facility AV is ready for your presentation.