Noumea 2018 FIRST Technical Colloquium
Noumea (NC), September 10th, 2018
Hosted by APNIC
This event is held in conjunction of the APNIC46 meeting https://conference.apnic.net/46/ and will be the first TC in the Pacific.
Call for Speakers
FIRST is looking for speakers that would like to present at this Technical Colloquium. This is a GREAT opportunity to give something back to FIRST, the industry and the community. Any novel ideas, techniques, case studies, or research related to incident and threat response are welcome. Some suggested topics are as follows:
Threat actor techniques
Creative incident response techniques
Indicators of compromise and how detect/mitigate
Data analytics for security
Criminal underground
Denial-of-service attacks and countermeasures
Hardware security/embedded systems security
Network and OS security
Digital forensics
Human-computer interaction, security, and privacy
Intrusion and anomaly detection and prevention
Malicious code analysis, anti-virus evasion, etc.
Security architecture
For your submission, please provide the following information:
Title
Brief Summary (Abstract)
Presenter's Name, Affiliation, and short biography
And send it to Adli Wahid adli@apnic.net
Submission Deadline: July 30th 2018
Kindly note that at the moment, we are not able to provide travel or accommodation support for speakers.
Location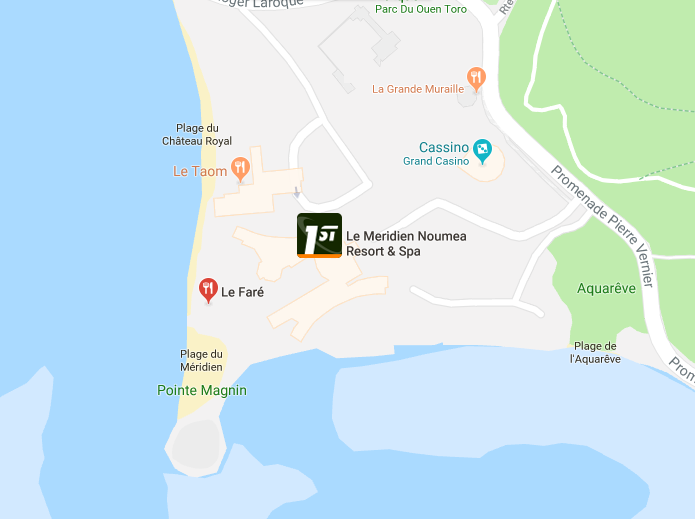 Maps provided by Google, click on the map to load it on Google Maps
Le Meridien Nouméa
Pointe Magnin, BP1915
Noumea, 98846
Travel & Hotel Information
Please visit the APNIC46 Conference website for details