FIRST-ITU Regional Symposium for Africa and Arab Regions
Dar es Salaam (TZ), November 13-17, 2017.
The, will take place from 13th –15th November 2017 and the Applied learning for Emergency Response Teams (ALERT) cyber drill for Africa and Arab Regions, will take place from 16th–17th November 2017.
The event that will be held in Dar Es Sala​am, at the Bank of Tanzania Conference Centre, at the kind invitation of Tanzania Communications Regulatory Authority (TCRA). ​This event will be organized by the Telecommunication Development Bureau (BDT) of the International Telecommunication Union, in collaboration with FIRST and hosted by Tanzania Communications Regulatory Authority (TCRA).
The purpose of the symposium is to provide an appropriate platform for senior ICT and cyber security officials from the African and Arab regions to discuss and formulate strategic directions and plans to tackle emerging threats to the global and regional cybersecurity sector.
The purpose of the cyber drill is to enhance the communication and incident response capabilities of the participating teams as well as to ensure a continued collective effort in mitigating cyber threats among the regions' national Computer Incident Response Teams (CIRTs)/ Computer Security Incident Response Teams (CSIRTs). The drill includes debriefing on the most appropriate solutions of the scenarios, as well as a platform for networking and discussions on how to improve cooperation. This cyber drill is open to national CIRTs/CSIRTs from the Arab and Africa regions. In order for the CIRTs/CSIRTs to benefit from the cyber drill, it is strongly recommended that at least two team members from your national CIRT/CSIRT and one senior cybersecurity manager are present.
Registration
Participants are requested to register by 3 November at:
http://www.itu.int/en/ITU-D/Cybersecurity/Pages/Tanzania_cyberdrill_2017.aspx
Should you require any further information please contact:
Mr. Serge Valery Zongo
ITU Program Officer
Africa Regional Office
Email: serge.zongo@itu.int
phone: +237 222 22 92 92
Location
Bank of Tanzania Conference Centre
2 Mirambo Street 11884, Dar es Salaam
Tanzania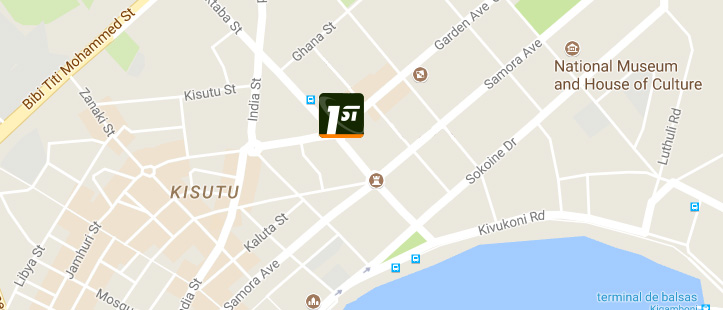 Map provided by Google. Click on map to see it on Google Maps