2022 FIRST Cyber Threat Intelligence Symposium | #FIRSTCTIBerlin22
Berlin (DE), November 2-4, 2022
The 2022 FIRST Symposium on Cyber Threat Intelligence (CTI) will be held November 2-4, 2022 at Mercure Hotel MOA Berlin. There will be one day of training followed by two days of plenary sessions. This event will be open to both FIRST members and non-members.
Additional information will be provided over the upcoming weeks including online registration, hotel lodging options, and other program related details.
Program Overview
November 2 | Training Sessions
November 3 | Plenary Sessions
November 4 | Plenary Sessions
Call for Papers is Open! Submission Period Has Closed
The Call for Papers is open! Please click the button below to review the CFP guidelines and submission form. Please keep the following important dates in mind:
Call for Papers Opens: April 11
Call for Papers Closes (UPDATED!): May 18
Acceptance Notifications: Week of June 13
Draft Presentations Due for PC Review: Week of 19 September
Final Presentation Due for PC Approval: Week of 17 October
Registration Information
Registration will open July 2022. Due to the popularity of this symposium, FIRST members will be offered the opportunity to register early before opening to the general public.
The following registration fees will apply:
Non-member Ticket Fees: $500 US
Member Ticket Fees: $350 US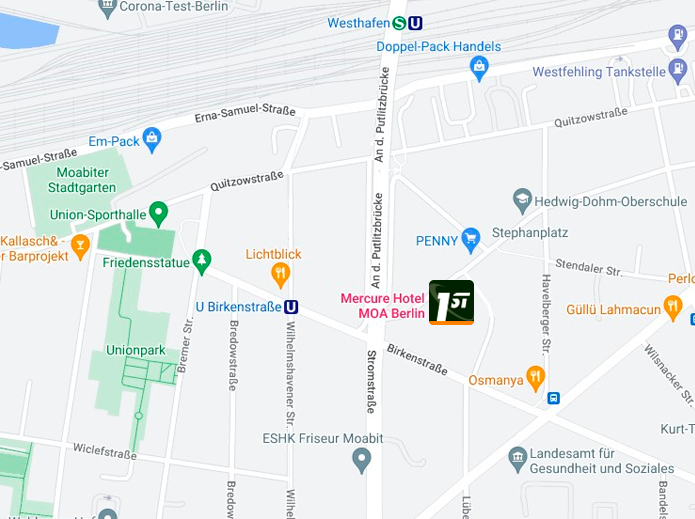 Maps provided by Google, click on the map to load it on Google Maps
Venue and Location
Mercure Hotel MOA Berlin
Stephanstrasse 41,
10559
Berlin, Germany