Open Cyber Security Conference
Tenerife, Spain | February 26th-March 1st, 2024
Organized by the OpenCSIRT Foundation (OCF) in close collaboration with TF-CSIRT and FIRST
The Open Cyber Security Conference (OCSC) is a unique event to celebrate 30 years of international collaboration of European cyber security and incident management teams within a truly global community of trusted practitioners.
But instead of looking back, the conference will focus on the future of security incident management and how to address the challenges ahead.
OCF, FIRST and TF-CSIRT all promote European and global coordination and cooperation between cyber security and incident management teams. The OCSC provides a forum for the exchange of goals, ideas, and information on how to improve cyber hygiene and resilience on a global scale.
Our goals
People are passionate and have ideals as well as the will to respond to challenges that put our societies at risk. Any single person working alone might not have a great effect. But whenever you bring together such people, great ideas come to the surface and create the momentum for change. In our cyber security community, we have many inspired individuals like that, and they love to take action – but it's the "bringing together", the organization that often needs a little push. It is this ingredient that the OCSC aims to provide. The ingredient needed to help people with ideas actually achieve their goals.
Join us
We look forward to having you join us: As a contributor, as a sponsor, as a source of ideas, experience, curiosity, critic, ... and especially as a person willing to learn more and accept those challenges together with those working in the field!
Link to Event here!
Call for Papers
The events of the co-organizers are known for practical value for all persons engaged in cyber security, either in incident management, operations, product security, threat intelligence, information sharing or other required functions and services. Leading practitioners, researchers as well as scientist and managers will provide insights and present lessons learned. All in all providing great opportunities to learn or to start active collaborations and new projects.
We also invite original contributions as research papers, tutorials/workshops, panels, demonstrations, or posters!
What we are looking for are leading-edge experiences, deep research, challenging discoveries, working solutions, and established best practices applicable for single teams, communities and on global scale. We also invite fresh ideas and challenges presented to the global community for further discussion and consideration. What we look for are perspectives that should have an impact for the work of CSIRTs, ISACs, PSIRTs, SOCs, or other security teams.
Link to Call for Papers here!
Agenda
The event aims to foster existing and build new beneficial relationships for development, cooperation, and coordination. A showcase of technology providers completes the program.
A program committee will support the composition and selection of the content and presenters in early autumn 2023. The entire program agenda will be available by mid-November 2023.
| Days | Trainings |
| --- | --- |
| Feb 26 - Monday | Training Day Icebreaker |
| Feb 27 - Tuesday | Opening Keynote Program – Workshops, Presentations, Panel Discussions, Case Studies, Insights |
| Feb 28 - Wednesday | Keynote Program 30-Years-Party – Workshops, Presentations, Panel Discussions, Case Studies, Insights |
| Feb 29 - Thursday | Keynote Program Closing – Workshops, Presentations, Panel Discussions, Case Studies, Insights |
| Mar 01 - Friday | Training Day |
First come
Well-attended and well-received, past conferences on this topic have attracted over a thousand delegates from over 85 countries. The communities represented by FIRST and TF-CSIRT together are the most influential international assemblies of incident management and cyber security professionals.
First served
Sponsorship Opportunities are limited and are on a first come, first served basis. Interested organizations should act quickly to ensure their sponsorship participation.
Location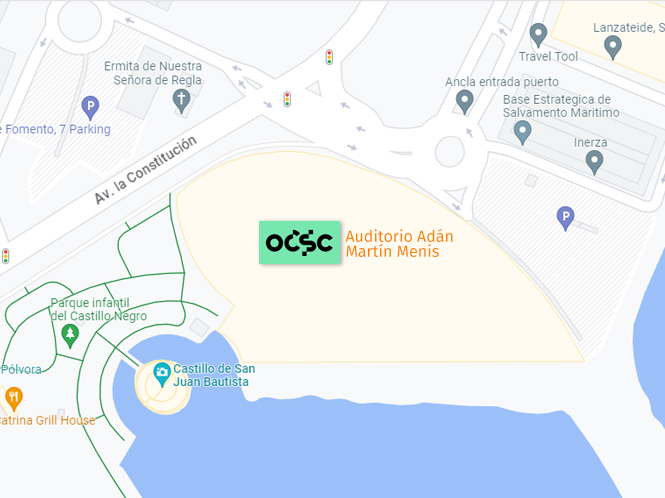 Maps provided by Google, click on the map to load it on Google Maps
The Open Cyber Security Conference will be located at the Auditorio Adán Martín Menis in Tenerife, Spaiin.
Avenue la Constitución 1
38003 Santa Cruz de Tenerife
Spain