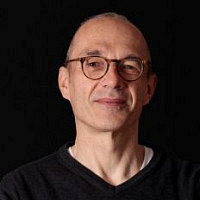 Dr. Serge Droz
Dr. Serge Droz
Forum of Incident Response and Security Teams (FIRST)
Serge Droz is a senior IT-Security expert and seasoned incident responder. After more than twenty years work in different CSIRTs he now works as a senior adviser for the Swiss FDFA. He studied physics at ETH Zurich and the University of Alberta, Canada and holds a PhD in theoretical astrophysics. He has worked in private industry and academia in Switzerland and Canada in different security roles as well as at the national CERT in Switzerland.
Serge is a member of the board of directors of FIRST (Forum for Incident Response and Security Teams), the premier organisation of recognised global leaders in incident response. In this role he actively participates in discussion relating to cyber security at various policy bodies, in particular related to norm building.
Serge is an active speaker and a regular trainer for CSIRT (Computer Security Incident Response Team) courses around the world.
Today incident response often involves analyzing large amounts of data (think log files, output of forensic analysis). Some of the analysis will be repetitive, some will be specific to the incident.
Modern data analysis tools allow conducting this work efficiently and in a documented manner. Jupyter Notebooks using the pandas framework are popular among data scientists but not so much in the security community. We try to change the latter.
In this talk we present a basic intro into Jupyter and pandas, illustrating this with real live examples.
Links:
Activities
Board of Directors (FIRST)
June 20, 2019 to June 10, 2021 Chair, Board of directors
Since June 16, 2016 Member, Board of Directors


Responsible for Training deliver, and later on all Training and Education related matters.

Ethics (SIG)
Since June 1, 2017 Participant

Metrics (SIG)
Participants

TLP (SIG)
Participant