100 days on the board of directors of FIRST
by Alexander Jaeger of alexanderjaeger.de for FIRST
Monday, October 29th, 2018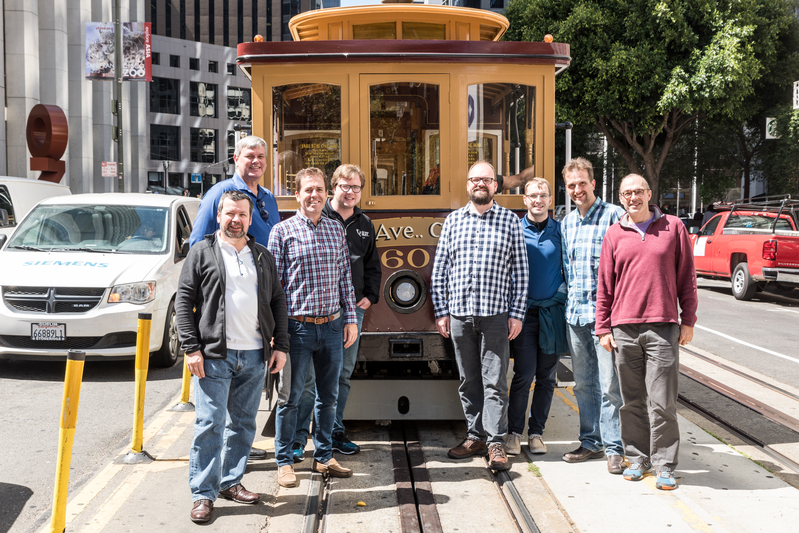 There is this thing looking back after 100 days of starting a new challenge. This post is doing the share my perspective on my 100 days on the board of directors of FIRST (Forum of Incident Response and Security Teams). On June 28th, 2018 the annual general meeting of FIRST elected five people to serve on the board of directors for a two year term and I was one of the five individuals. Still remember the day as it was yesterday, I was very nervous going into the AGM knowing that outstanding people throwing their hat into the ring. In my diary I wrote the great relieve I felt after the results where called out.
Kuala Lumpur
Right after the election the first board meeting was called to order from the chair Thomas Schreck and we had to elect the new officers and start think about different tasks to be taken by the new elected people. Been a guest to board meetings before, I thought I am use to the structure and Robert's rules that are used to run the meeting – but it is a different story calling out "aye" and "nay" to reflect your position when a decision is needed. Being new on the board means you will get an adhoc bootcamp of "duties and obligations of the board of directors by the FIRST lawyer and also some organisational topics and infrastructure to get you up to speed, such as a @first.org mail address and access to various only tools, all within hours.
San Fransisco
This first physical board meeting was a new experience, so let me share it with you.
I have never been to San Fransisco before, so that alone was mind blowing to be at the center of the digital revolution. Anyway the reason or that trip in September was to bring 8 people (two board members joined virtually) from around the globe together to meet, discuss and work on FIRST and for the community that FIRST is representing.
Let me say those meetings are intense, I am use to attend meetings – in most meetings you either need to concentrate for an hour or two and then the meeting is closed or it is a workshop setup where most of the content is already agreed / prepared in advance. For FIRST board meetings, you have to pay attention for eight hours straight, most coffee breaks are exploited with continuing the conversation and lunch is also about FIRST. As a non native speaker that is even more intense to follow. But we did get things done, we worked on topics that will enable FIRST to further grow and also using the resources we get from members and participants of our events even more targeted.
Even on the travel days, we managed to squeeze in some 1on1 meetings to brainstorm on topics on a detailed level that will sooner or later be proposed to the board of directors and the members.
That trip showed me how much enthusiasm every individual on the board has, they are truly committed which is great to see and also a prerequisite, as everyone has his tasks and duties to keep FIRST running.
Recognition of FIRST
Before joining the board, I truly believed the fact that FIRST is a key player in addressing some of the challenges global population is facing, e.g. fake news, cyber warfare and privacy. After 100 days, I can now say that it is a matter of fact that more and more organisations value FIRST by asking for our opinion, input or expertise by training policy makers and our efforts with our valued partner organisations. We are still on a long journey to prepare for that and be able to answer all that demand on a level that we feel comfortable with.
Secretary
If you read thus far and think serving on the board is a tough job, you are right, but I haven't covered one particular aspect which is the central point of every meeting: Nora Duhig.
Every meeting has an agenda (obviously) and needs to have minutes. Imagine 10 adults who are experts in their professional area discussing and arguing on all aspects starting from finance over contracts to nifty details of infrastructure (hosting infrastructure on prem. or in the cloud, which technology to use…). For transparency reasons, every meeting has to have meetings, so someone must keep track of everything, and that is Nora. It is impressive to observe her ability to follow the discussions, writing minutes while keeping the ability to be pulled into the discussion out of the blue at any time – because she has been attending board meetings way longer then most current members combined and it is critical to get the reason a certain decision was taken in the past to make decisions for the future by either stick to that decisions or change the strategy, having that context is gold.
Conclusion
It is hard to imagine how complex an not-for-profit-organisation that "only" enables a community is. This organisation has 30 years of history, that includes some small things that we as a board need to work on to transform things we have done in the past into a modern way to operate an organisation. FIRST is doing business with entities literally all around the globe because of the membership spreading and the events we host or co-host.
I am in no way saying I am now settled at the board as the planning phase for the FIRST conference 2019 and already 2020 and 2021 (yes not a typo!) are increasingly taking more time on board calls and the other communication channels that we use almost on a daily base. So I am looking forward to the challenges we have to tackle as a group and I am thankful for that opportunity.
Statistics last 100 days
2 board meetings in Kuala Lumpur
3 virtual board meetings
1 physical board meeting in San Fransisco (3 days + various side meetings).
2 virtual meetings with the membership committee
3 calls as the liaison for special interest groups (SIGs)
was active on 16 of the last 30 days in our internal chat
50+ mails written to the board mailing list
300 mails received via board mailing list
Thanks to Serge Droz for the picture shown above.
This article was originally published on alexanderjaeger.de