FIRST Regional Symposium Asia-Pacific
Shanghai (CN), 25th-26th October, 2018
FIRST will be hosting its Regional Symposium for Asia-Pacific in conjunction with the APCERT Annual General Meeting & China-ASEAN Seminar at The Westin Bund Center in Shanghai, China.
The FIRST Symposium will be co-located with APCERT AGM & Conference 2018.
The audience is expected to be comprised of FIRST members, CSIRTs from the Asia-Pacific Region that are not members yet, plus network operators and security professionals from the Asia-Pacific region.
Registration
Registration Fees:
Plenary (Thursday, 25 October) - $50.00
Training (Friday, 26 October) - $200.00
Plenary & Training - $250.00
Registration includes, coffee breaks, lunch, and one ticket to the social event.
Accommodation Booking
FIRST is not holding a room block. Attendees are welcome to utilize the APCERT reservation site for rooms at the Westin Bund. Please visit http://apcert2018.cert.org.cn/hotel for more details.
Location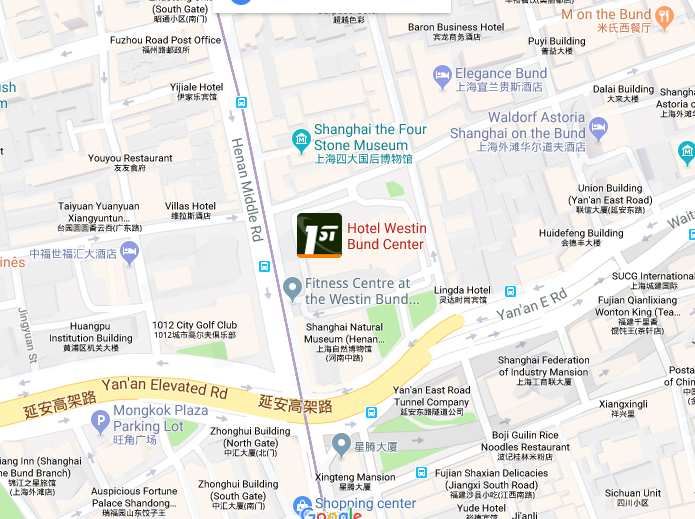 Maps provided by Google, click on the map to load it on Google Maps
The Westin Bund Center Shanghai
Bund Center, 88
Henan Central Road, Shanghai
Shanghai, 200002
China
Phone: +86-21-6335-1888
Website: http://www.westinshanghai.com/