FIRST appoints new chair as organization continues to grow globally
FIRST's AGM took place during the 35th Annual Conference in Montréal, Canada at the start of June 2023. Senior cybersecurity expert Tracy Bills, CERT/CC was elected to lead FIRST's Board of Directors with the organization's leadership team further strengthened with the appointment of Carlos Alvarez from ICANN to the Board.
June 8, 2023 – The Forum of Incident Response and Security Team (FIRST) has elected a new chair and appointed a new cyber security expert to its Board of Directors at its AGM during the FIRST Conference 2023 in Canada this week.
Over 900 members from 94 countries, covering six continents, met in Montréal for the 35th FIRST annual gathering to discuss critical matters in cyber security, as they strive to make the internet safer for all.
Bringing a wealth of knowledge and experience, current board member Tracy Bills was chosen as the new chair for the internationally recognized global leader in incident response.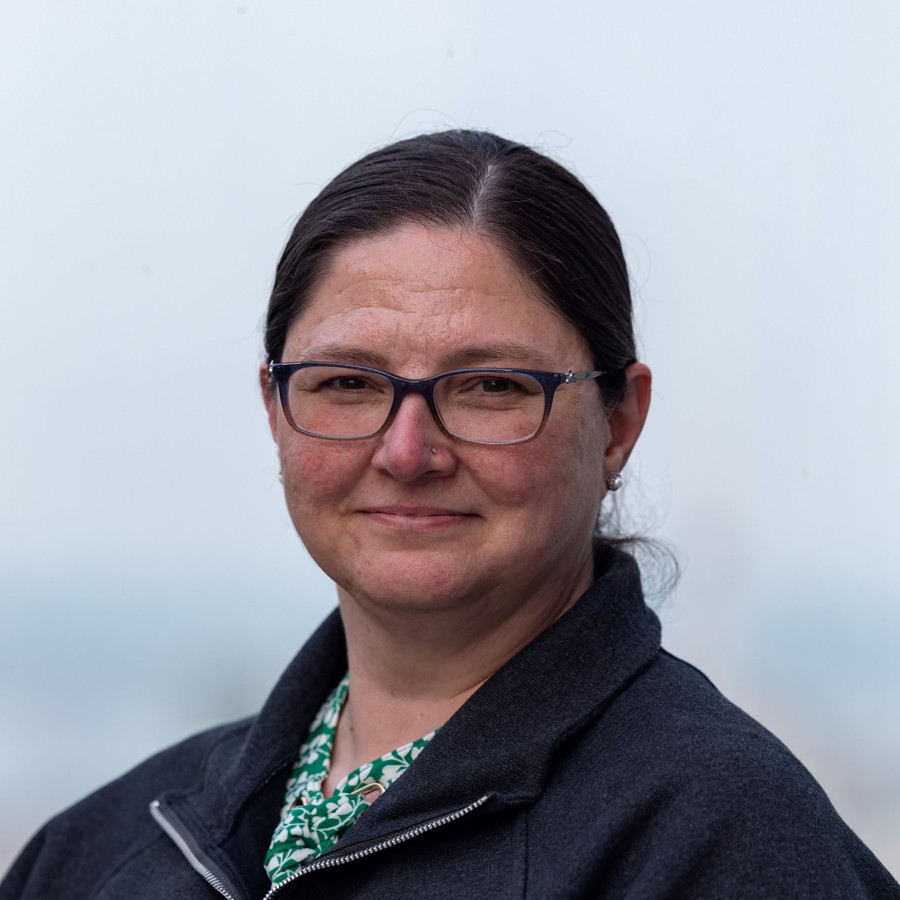 Tracy is a Senior Cybersecurity Operations Researcher at the CERT/CC Division of Carnegie Mellon University's Software Engineering Institute (SEI). She has over 25 years of combined experience in cybersecurity and intelligence analysis and has helped build and mature national-level cybersecurity information sharing programs. She has worked extensively to assist both public and private computer security incident response teams (CSIRTs) and security operations centers (SOCs) to develop, implement, and refine effective processes.
Currently, her focus is on helping national-level CSIRTs build capabilities and capacity. Tracy has been involved with FIRST since 2014, serving on the Membership Committee and various Special Interest Groups, engaging in the Fellowship Program, and now leading the organization as chair of the Board of Directors.
On being appointed the new FIRST Chair, Tracy said: "It is with both privilege and great responsibility I accept the role of chair of FIRST's Board of Directors. FIRST has played an integral part of my own career journey in cybersecurity and, as we continue to face challenging times, I look forward to working with members at the forefront of increasing pressure from threats and attacks – on a global scale.
"We have over 679 member teams from 105 countries and counting. This week we have seen first-hand in Montréal the passion for continuous learning and skill development from teams defending systems world-wide. There is a true understanding that the more united we are the more successful we will be.
"Our organization is uniquely placed to lead on, and facilitate the necessary collaboration of knowledge, strategy, and skill to defend our systems against ongoing malicious activity. 
"Our members have proven time and time again their resilience and agility, even during the most insurmountable of challenges. The FIRST Board will champion diversity across our sector, and I look forward to strengthening our collective response to cybersecurity, bringing members together through our activities and outreach, and further contributing to FIRST's continuous growth and success."
New addition to the FIRST Board of Directors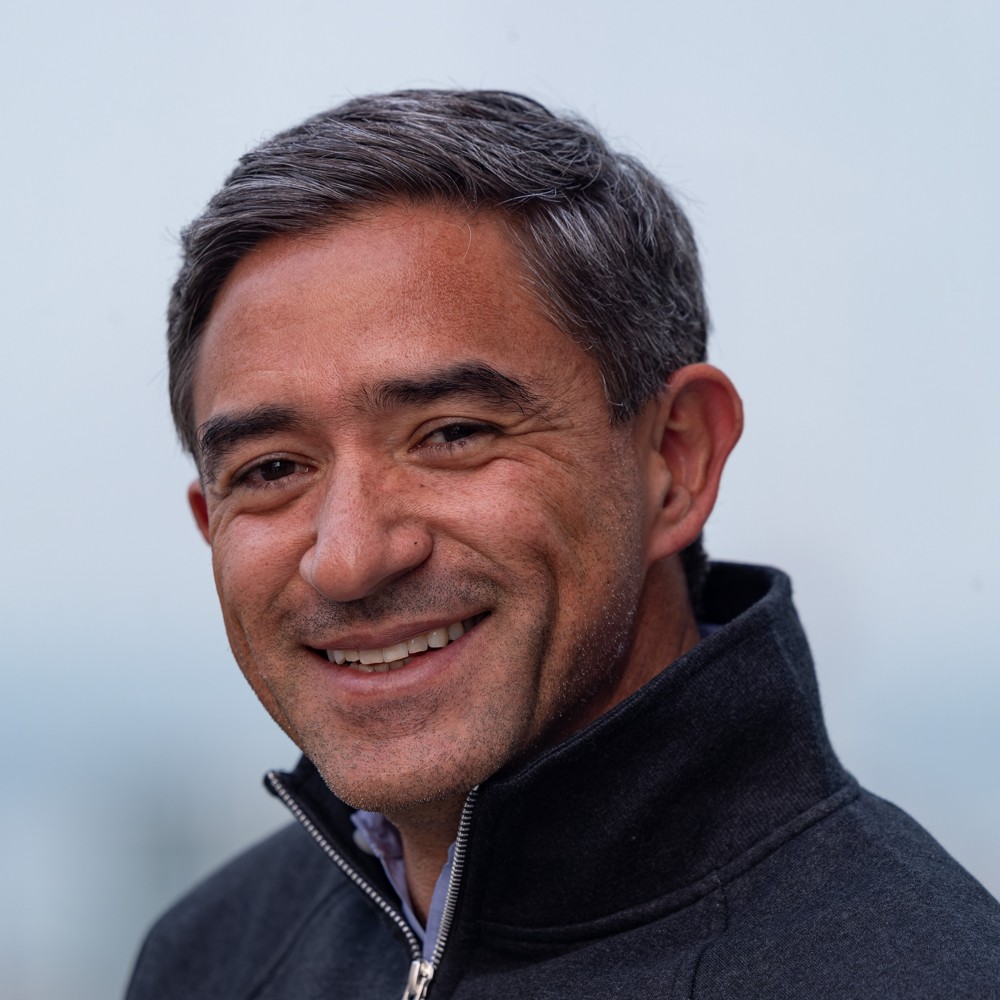 Carlos is ICANN's Director of Trust and Public Safety Engagement and leads ICANN's global engagement with the trust and public safety communities (law enforcement, national cyber security centers, incident response teams, cyber threat intelligence, and operational security). His portfolio includes trust-groups, national/defense/police response teams, and organizations like the Messaging, Malware and Mobile Anti-Abuse Working Group (M3AAWG), the Forum of Incident Response and Security Teams (FIRST), the National Cyber Forensics and Training Alliance (NCFTA), and the Global Cyber Alliance, among others.
Carlos is a former co-chair of M3AAWG's Anti-Phishing Special Interest Group and is a founder and co-chair of M3AAWG's Names and Numbers Committee. Also, he is a co-founder of the DNS Abuse Special Interest Group at FIRST.
He is an attorney graduated from the Universidad de los Andes in Bogota. He holds a Master of Laws degree from the University of Southern California Gould School of Law and has studies on networking with TCP/IP from UCLA.
Headed by Tracy, Carlos joins FIRST's existing Board, Serge Droz (Liaison), Michael Hausding (SWITCH CERT), and FIRST CFO, Mona Elisabeth Østvang (mnemonic IRT), Yukako Uchida (JPCERT/CC), Désirée Sacher-Boldewin (Liaison), Olivier Caleff (Liaison), Trey Darley (Accenture), and Audrey Mnisi (Ghana Association of Banks - CERT/GH).
Each member brings a wealth of expertise and acumen, not to mention a global reach, to help FIRST work towards keeping the internet safe for all.
Chris Gibson, FIRST CEO, said, "We continue to grow our membership year on year, which is testament to the hard work of many on this Board and previous Boards.
"As is very evident at this year's conference in Montréal, the entire cyber security and incident response sector believes collaboration and working together is the key to make the internet a safer place for all.
"As cyberattacks and security incidents continue to rise the experts, many that have gathered at our conference this year in Canada, are working tirelessly to thwart every threat.
"I have no doubt Tracy will continue to lead the Board of Directors, propelling us all forward with a united approach. I very much look forward to working with her and the rest of the Board over the coming year."
FIRST is extremely grateful for Sherif Hashem's invaluable contribution as chair of the Board last year and looks forward to working with Sherif on future projects over the coming years.
The AGM was held at the 35th FIRST conference which has strongly focused on diversity, exploring various themes led by nearly 120 contributors, representing six continents, from critical infrastructure, national agencies, regulatory bodies, industry, cyber insurance, and academia. The full program can be accessed here.
Notable organizations such as National Cybersecurity Agency of France, Ghana Association of Banks, NTT Data Corporation, CIRCL, European Commission, Fortinet, Purdue University, Fujitsu, Ericsson, Northwestern Mutual, Cisco, CERT US, Spamhaus, MITRE Engenuity, Adobe, Microsoft, and the Canadian Centre for Cyber Security have led many critical discussions.
The conference is being hosted locally in Montréal by the Communications Security Establishment and its Canadian Centre for Cyber Security with featured sponsors including Cisco, Amazon, CrowdSec, Fortinet, Silobreaker, Google Intigriti, Microsoft, OTRS, EclecticIQ, DomainTools, NRD Cyber Security, Threatray, Uptycs, VMRAY, Adobe, Bitdefender, Hitachi, CIRCL, and OasisOpen. Also in attendance are many sponsor exhibitors joined by Arctic Security, Corelight, Erium, Sentinel One and Tidal Cyber.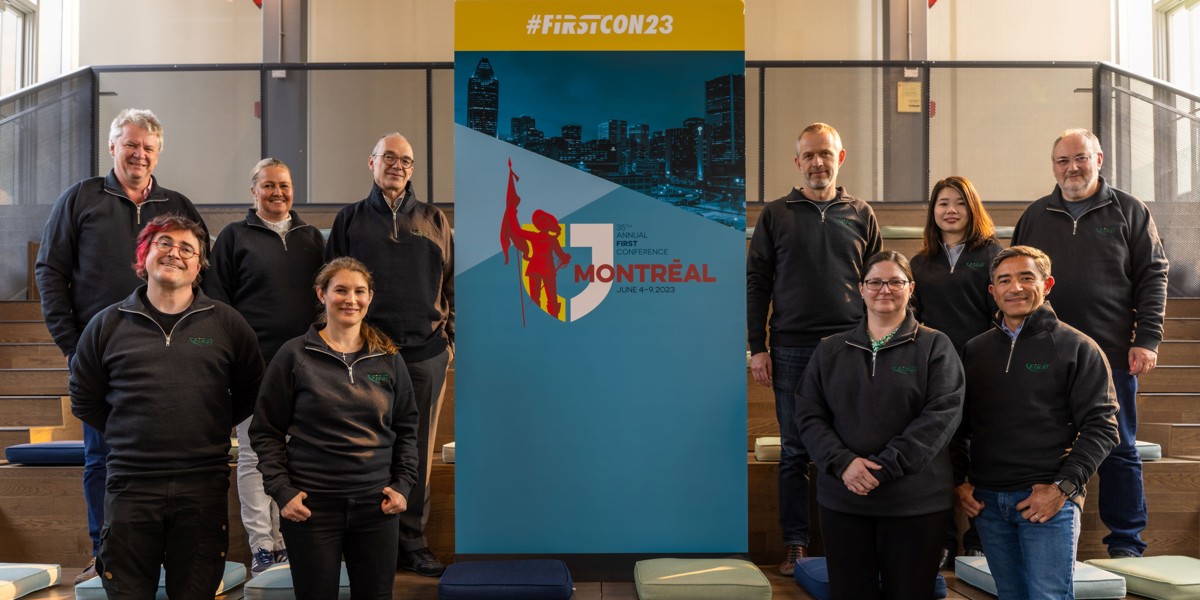 ---
For further information please contact: press@first.org.
About FIRST
FIRST aspires to bring together incident response and security teams from every country across the world to ensure a safe internet for all. Founded in 1990, the Forum of Incident Response and Security Teams (FIRST) consists of internet emergency response teams from over 600 corporations, government bodies, universities and other institutions across 100 countries in the Americas, Asia, Europe, Africa, and Oceania.For more information, visit: https://www.first.org.
Thu, 08 Jun 2023 13:00:00 +0000