Incident Response for Policymakers
Seoul, October 16th, 2018
The Forum of Incident Response and Security Teams (FIRST) will host a half-day course titled "Incident Response for Policymakers" on Tuesday, October 16th 2018.
The training will take place at 120, Eonju-ro, Gangnam-gu, Seoul, Republic of Korea and start promptly at 2pm.
Workshop description
This half-day course is targeted at policy makers interested in cyber security, and will provide a wide overview of how the internet community mitigates security incidents. It is not technical in nature and accessible to both cyber policy experts focused on cyber security, and those interested in how incident response and resilience help protect economic capability.
The following topics will be covered in depth:
Where does Incident Response fit into a national cyber security strategy?
What are Computer Security Incident Response Teams (CSIRT) and how were they conceived?
What are typical functions of Incident Response teams?
How do CSIRT cooperate across international boundaries and across industries?
How is trust developed between incident response teams?
Where do you start at building a new Cyber Security Incident Response capability?
How is CSIRT maturity measured and increased?
The workshop will be taught by FIRST instructors Serge Droz and Maarten Van Horenbeeck. Significant time will be allocated to the exchange of experiences, questions and answers and networking between the policy makers attending. The workshop is free of charge.
About the trainers
Maarten Van Horenbeeck is a Board member, and former Chairman, of the Forum of Incident Response and Security Teams (FIRST. Maarten is also Chief Information Security Officer with Zendesk. Prior to this role, he was Vice President, Security Engineering at edge cloud network Fastly and managed the Threat Intelligence team at Amazon. Maarten has a master's degree in Information Security from Edith Cowan University, and a Masters degree in International Relations from the Freie Universitat Berlin. He is also Lead Expert to the Internet Governance Forum's Best Practices Forum on Cybersecurity.

Serge Droz is the Vice President CERT (Computer Emergency Response Team) at Open Systems, one of the leading managed security service providers in Europe. He studied physics at ETH Zurich and the University of Alberta, Canada and holds a PhD in theoretical astrophysics. Before joining Open Systems, he worked in academia in Switzerland and USA, later as a Chief Security Officer of Paul Scherrer Institute, as well as in different security roles at SWITCH for more than 15 years. Serge is a member of the board of directors of FIRST (Forum for Incident Response and Security Teams), the premier organization of recognized global leaders in incident response. He also served for 2 years in the ENISA (European Union Agency for Network and Information Security) permanent stakeholder group. Serge is an active speaker and a regular trainer for CSIRT (Computer Security Incident Response Team) courses around the world.
About the Forum of Incident Response and Security Teams
Founded in 1990, the Forum of Incident Response and Security Teams (FIRST) consists of internet emergency response teams from more than 360 corporations, government bodies, universities and other institutions across 78 countries in the Americas, Asia, Europe, Africa, and Oceania. It promotes cooperation among computer security incident response teams.
FIRST brings together the global incident response community through a number of initiatives:
For more information, visit: https://www.first.org.
Location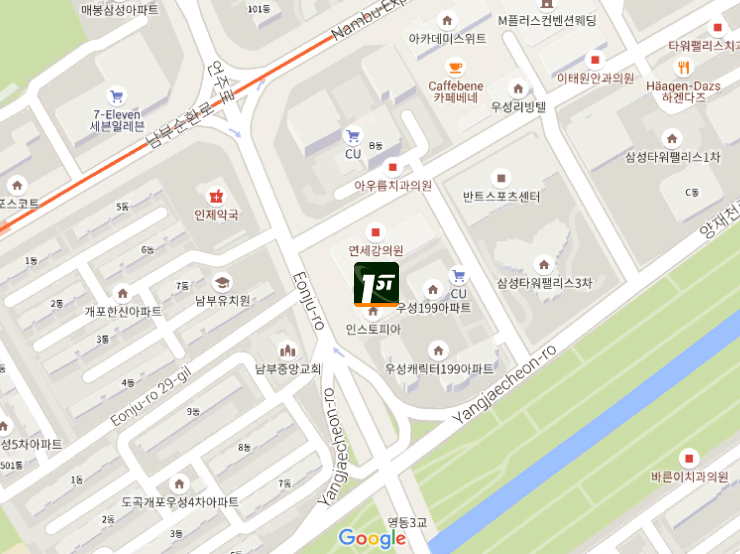 Maps provided by Google, click on the map to load it on Google Maps
The event will be held at:
120, Eonju-ro,
Gangnam-gu,
Seoul, Republic of Korea